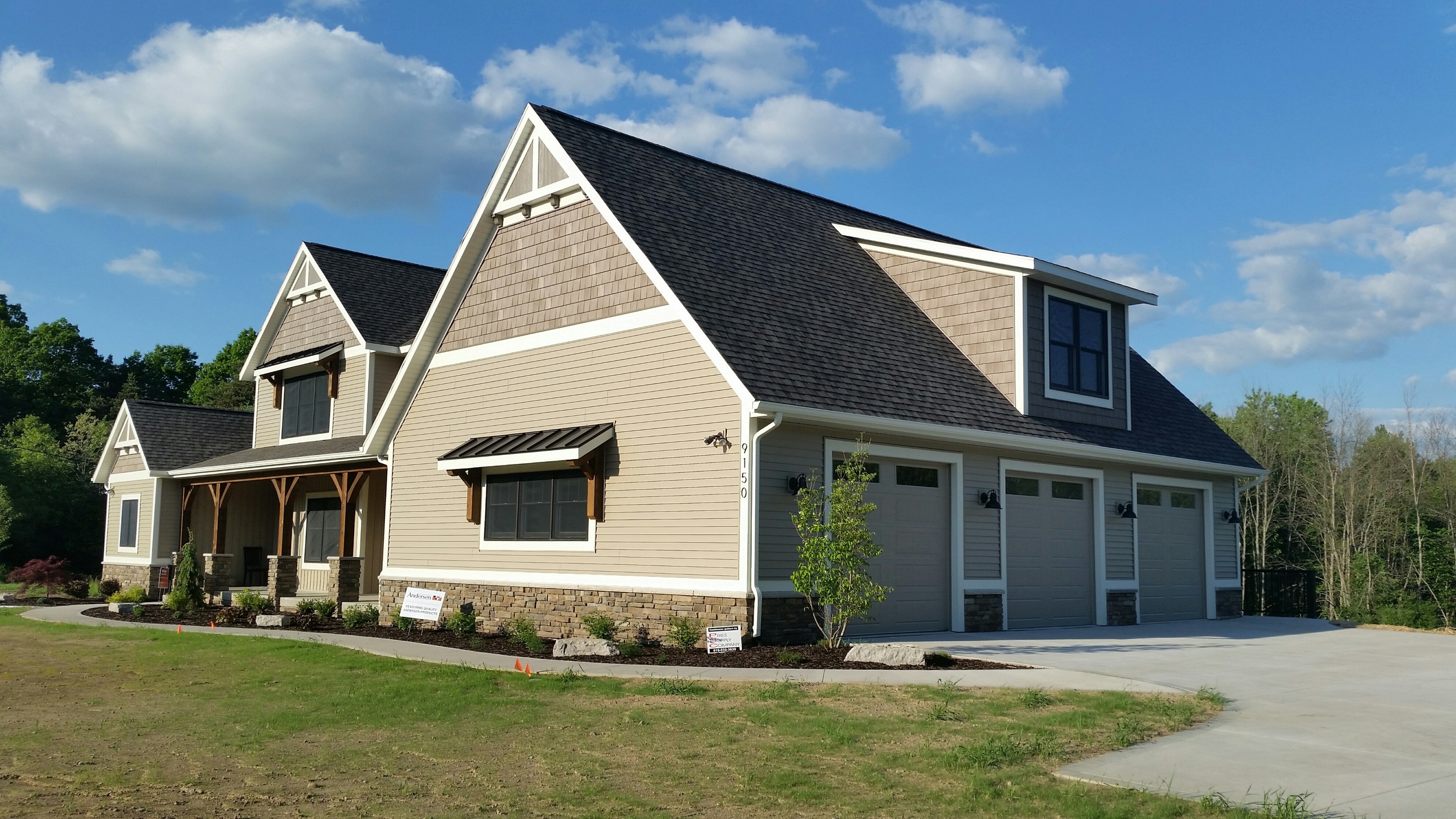 Custom Homes
From the planning stage to the day we hand you the keys to your beautiful new home, our mission is to make building a simple process and nice experience for you.
We are proud to offer our customers the most custom experience possible in home building. Our homes are uniquely designed and specifically constructed to meet our customer's individual plans, ideas, dreams and budget. Each of the homes we build is a one-of-a-kind, energy-efficient, quality crafted building we are extremely proud of.
If we piqued your interest, call or email us. Let's touch base and see if we should schedule a face to face meeting to talk in more detail about your plans, discuss construction costs and loans, and go over any questions you would like answered about what it takes to build a new custom home. We will walk you through our proven process and show you the tools we use to turn ideas into reality.
Those who know us, know this: we are just plain honest people with high standards for building quality and work ethics. You can be sure that a home you are proud of is our mutual goal. We look forward to getting to know you! Contact us today to get started!
Building Process Overview
Vision Meeting: Our initial meeting with you will allow us to hear your ideas and answer your questions. We will discuss financing options, home plan ideas, your budget and our home building process. We want to look at home plans you found online that you like, pictures of features you love, and anything else that will help us understand the type of home you want to build. As we get better informed about the home you are dreaming of, we will share pictures and plans of past Muston Construction homes to spur on your thinking and give you an idea of homes that have been built within budgets that are similar to yours. We have built homes of various styles in a wide range of budgets.
Design Meeting: When you decide you are ready to move on to the design stage, we will schedule a meeting with our home designer. There is a cost for this phase. We will give you more details about design costs when you contact us. Muston Construction will guide you through the design process providing advice about building costs and design elements to help keep you from over-designing for your budget. This process typically takes one month depending on how many adjustments are made to the first draft. Once your preliminary plans are complete, we will schedule a Building Specifications meeting.
Building Specifications Meeting: Now that preliminary plans are ready, we will meet to discuss all the interior and exterior elements of your home. We will talk about cabinets, flooring, ceiling details, masonry work, tile work, plumbing fixtures, all the things that reflect your taste and your style. We will also talk about insulation, windows, heating and cooling systems and all that makes your home energy efficient and a quality building. We will discuss options and inform you about costs and trends. This is a meeting about details and we will use this information to create a specific and comprehensive Construction Proposal for your custom home construction. It takes us on average three weeks to prepare a Construction Proposal.
Construction Proposal Meeting: We will present a detailed Construction Proposal for your project that will give you a clear idea of what is included in each phase of construction with a breakdown of cost per phase. If all looks good to you, we will turn the Construction Proposal into a Construction Agreement and schedule the start of construction. If adjustments are necessary to decrease the cost of the project, Muston Construction will work with you proposing options to lower costs and repricing changes to the house plans as needed.
Construction Begins: Phil will meet you at the site to decide final location of the house and prepare the site plan. We will apply for permits and schedule the excavation, foundation, drainage and under-ground plumbing phases. You will receive a Construction Schedule during the framing stage which includes specific deadlines for final selections. The schedule will also specify a target "move-in" date. We pride ourselves on our accuracy rate for hitting the projected move-in date! During construction, you will receive weekly communication with progress and updates. There will be periodic meetings with Wendy, our selections coordinator, at showrooms and at your home site. You will also receive financial statements at each construction draw request.
On Site Updates with Builder: After each major stage of construction, we will schedule a walk-through with you to double check progress and talk through any changes or updates. For example, there will be an electrical site meeting to discuss any special requests and confirm the placement of all switches, recessed lights, sconces and so on. There will also be a trim carpentry walk-through to finalize with the builder design of built-ins, ceilings and wall details, and other trim carpentry specifications.
Project Completion - Turning over the Keys! Before we turn over the keys to you, we will do a final walk-through with you. Phil will make sure you are happy with the final product. If any final touch-ups are needed, we will address them before you move in.
One Year Check Up - Homes settle and adjust after they are completed. After your new home has gone through all four seasons of weather change, we will schedule one more walk-through to take care of any issues related to the warranty.